Suicide Prevention or Crisis Intervention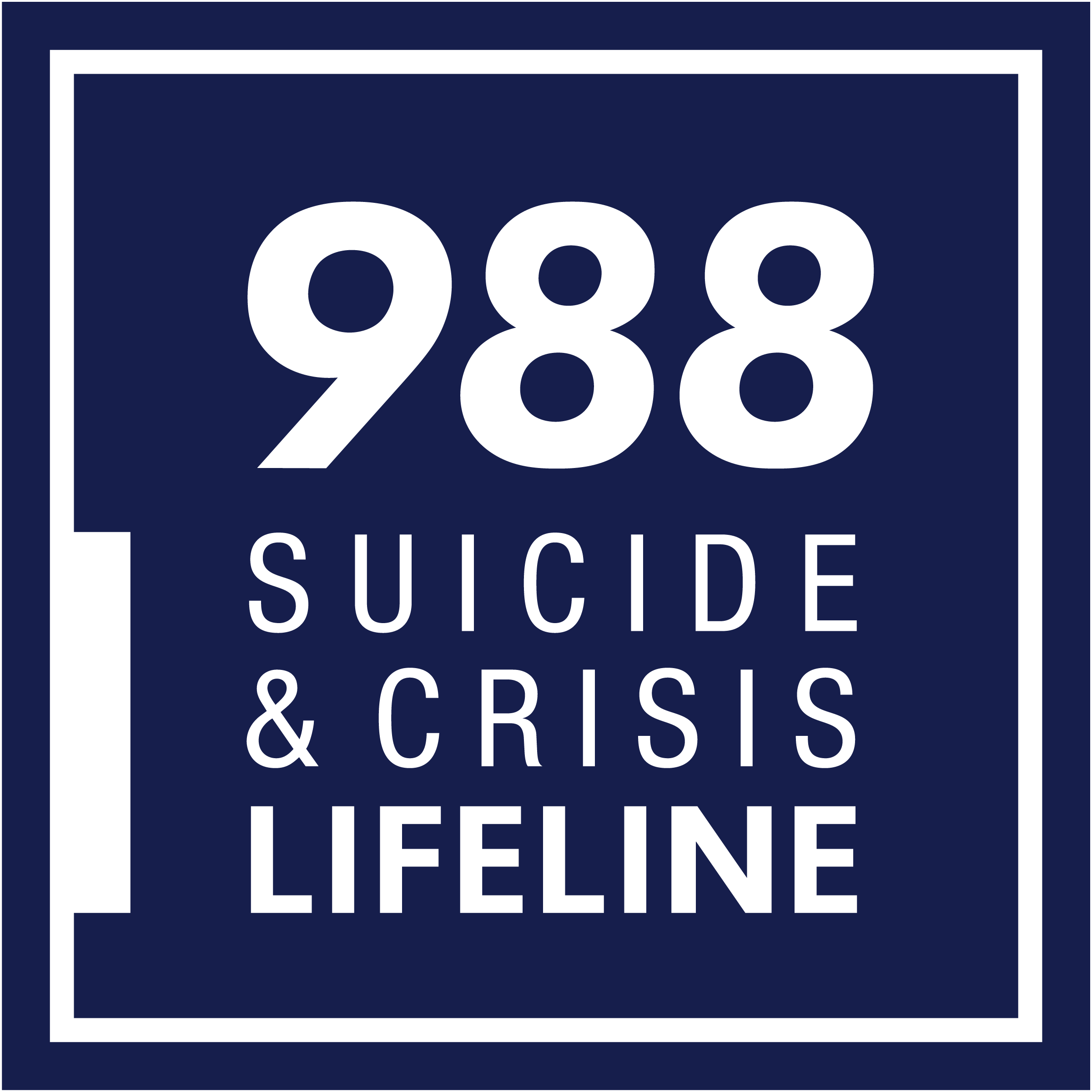 National Suicide Prevention Lifeline
Call 988 or Text HOME to 741-741
Provides 24/7, free and confidential support for people in distress, prevention and crisis resources for you or your loved ones, and best practices for professionals in the United States.
Teen Connections
1 (866) 833-6546 or
Teen Link is a confidential and anonymous help line for teens. Trained teen volunteers are available to talk with you about any issue of concern. No issue is too big or too small!
Crisis Connection
1 (866) 427-4747
We are one of the oldest Crisis Lines in the nation, and home to five programs focused on serving the emotional and physical needs of individuals across Washington State.

The Trevor Project | For Young LGBTQ Lives
1 (866) 488-7386
Reach out to a counselor if you're struggling, find answers and information, and get the tools you need to help someone else.
Trans Lifeline
1 (877) 565-8860(Trans)
Provides trans peer support for our community that's been divested from police since day one. We're run by and for trans people.

National Alliance on Mental Illness- Chelan/Douglas County
Depression, Anxiety, or Counseling for Adolescents
The Catholic Charities' Youth Mobile Crisis Intervention team has added staffing that have clinical training to work with youth and their families in crisis and commit to respond to crisis calls within one hour. They do not involve law enforcement unless absolutely necessary and can provide ongoing aftercare support and follow-up connections to community resources for up to 8 weeks after the crisis event. To request help in a crisis, call 509-662-7105.
The benefits of Youth Mobile Crisis Intervention program include:
Immediate, professional support for students at risk and their families

Enhanced classroom and school safety

Improved academic success for all students

Increased inclusivity and support for students with mental health issues

Reduced mental health stigma among students and staff

Valuable resource for parents and families dealing with mental health concerns

No cost for students and no additional work for teachers or administrators
If you have questions about this new free, rapid response resource, please contact Catholic Charities' Youth Mobile Crisis Intervention program leader, Steven Hightower at shightower@catholiccharitiescw.org
Drug and Alcohol Substance Abuse
Narcotics Anonymous: (509) 826-6371
Alcoholics Anonymous: (509) 664-6469
Washington Recovery Help Line: 1 (866) 789-1511
Washington Help Line for Teens: 1 (866) 833-6546

StartYourRecovery.org – Free, confidential tool that helps individuals take steps toward a healthy relationship with drugs and alcohol. It was developed with the input of leading clinicians, experts from the White House and SAMHSA, and people in recovery themselves.

Substance Abuse Treatment Facility Locator (SAMHSA) – Searchable directory of drug and alcohol treatment programs shows the location of facilities around the country that treat alcoholism, alcohol abuse and drug abuse problems.
Eating Disorders or Self Harm