ASB Training in Wenatchee on September 27th. More pictures from the training.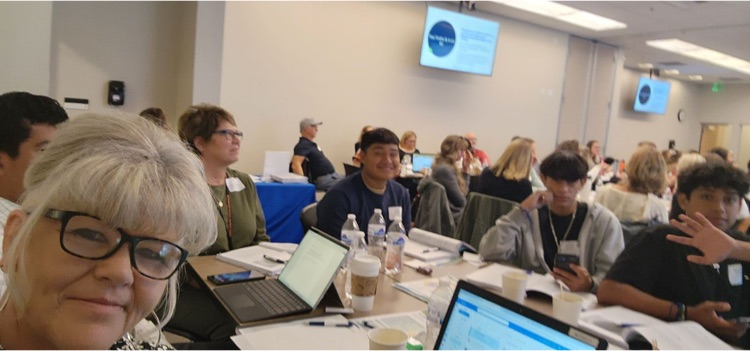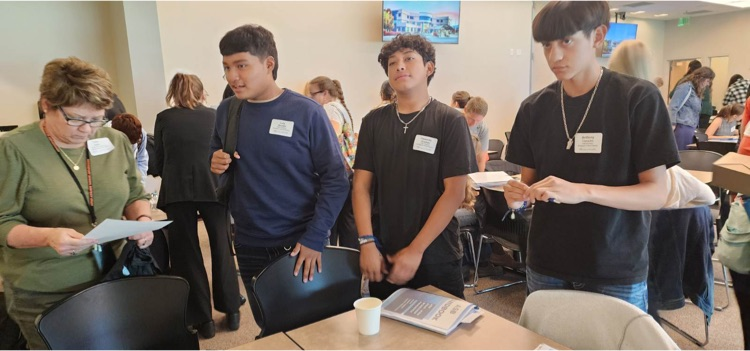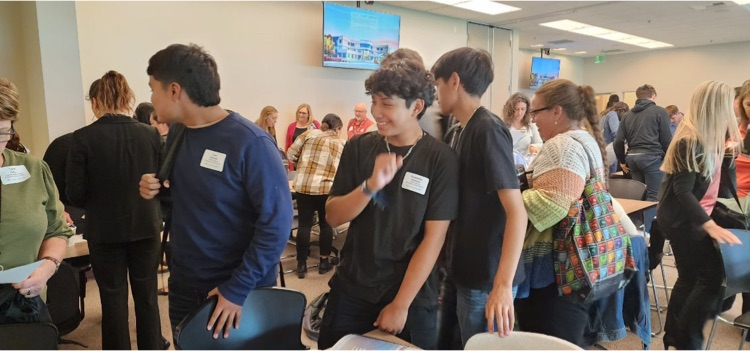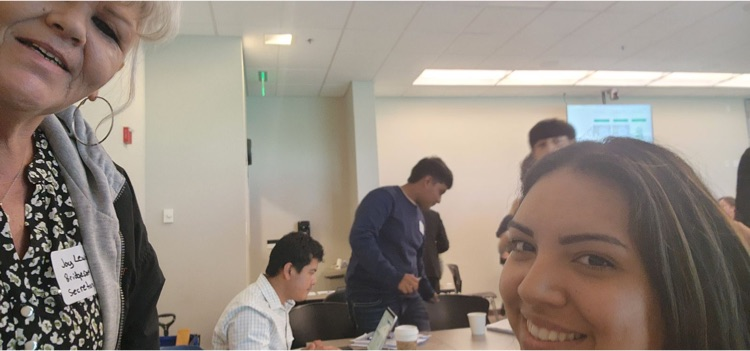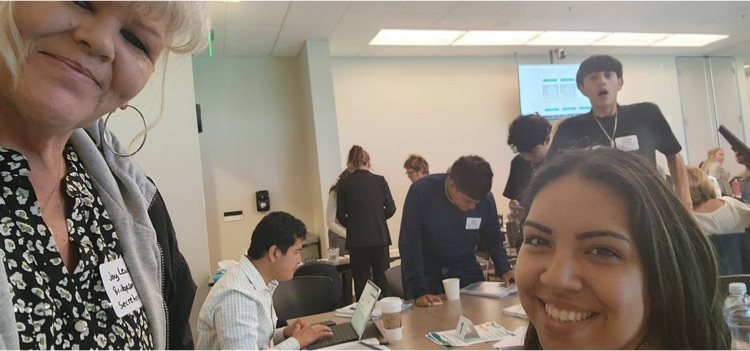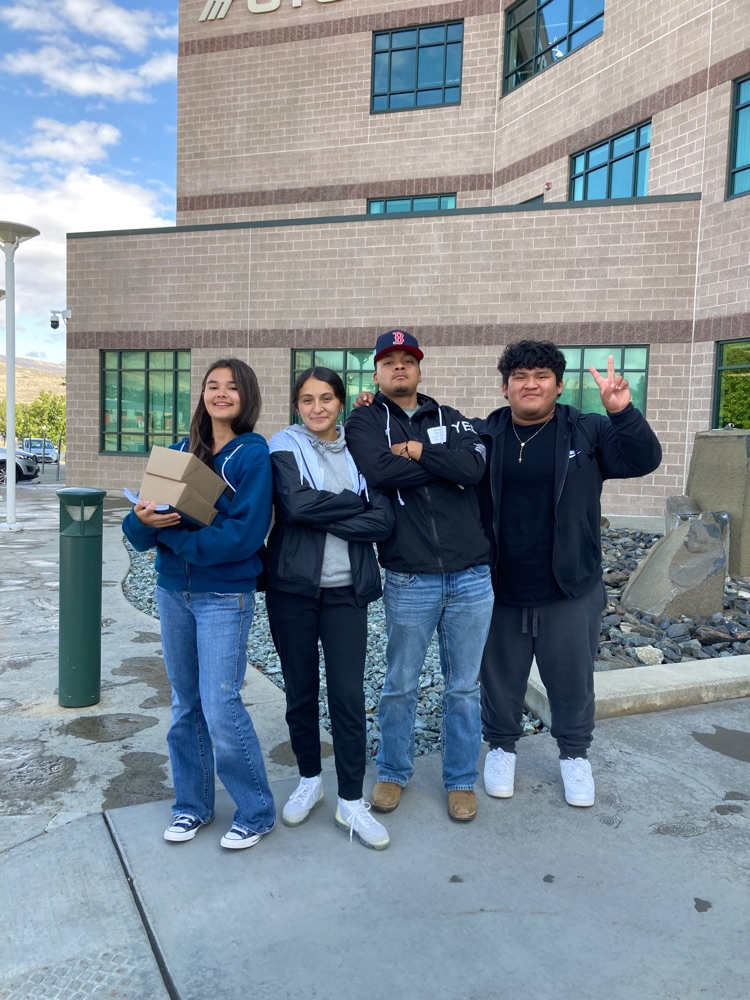 ASB Training in Wenatchee on September 27th with High School and Middle School ASB officers along with ASB Advisor Teri Zahn and ASB secretaries and Business Manager Eddie Morales. High School ASB Officers Esteban Martinez - President Rosa Linda Hernandez- Vice President Luis Herrera - Secretary Andri Macedo - Treasurer Middle School ASB Officers Luis Heredia - President Luis Macedo - Vice President Anthony Camacho - Secretary Ozzy Guzman - Treasurer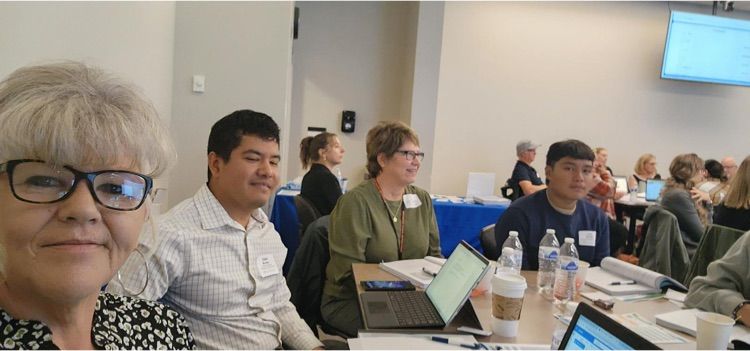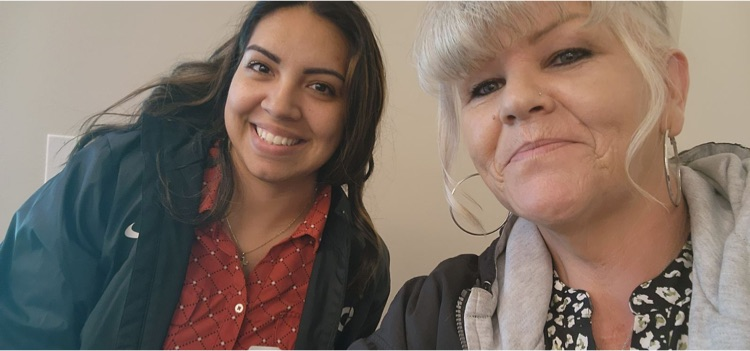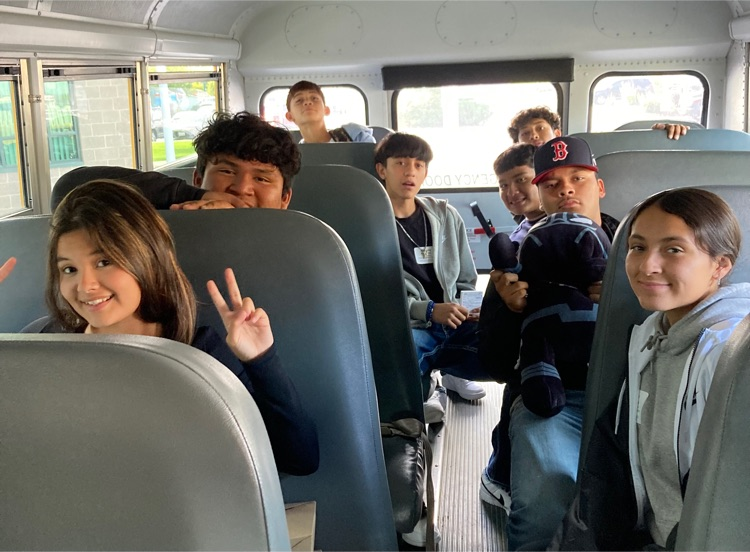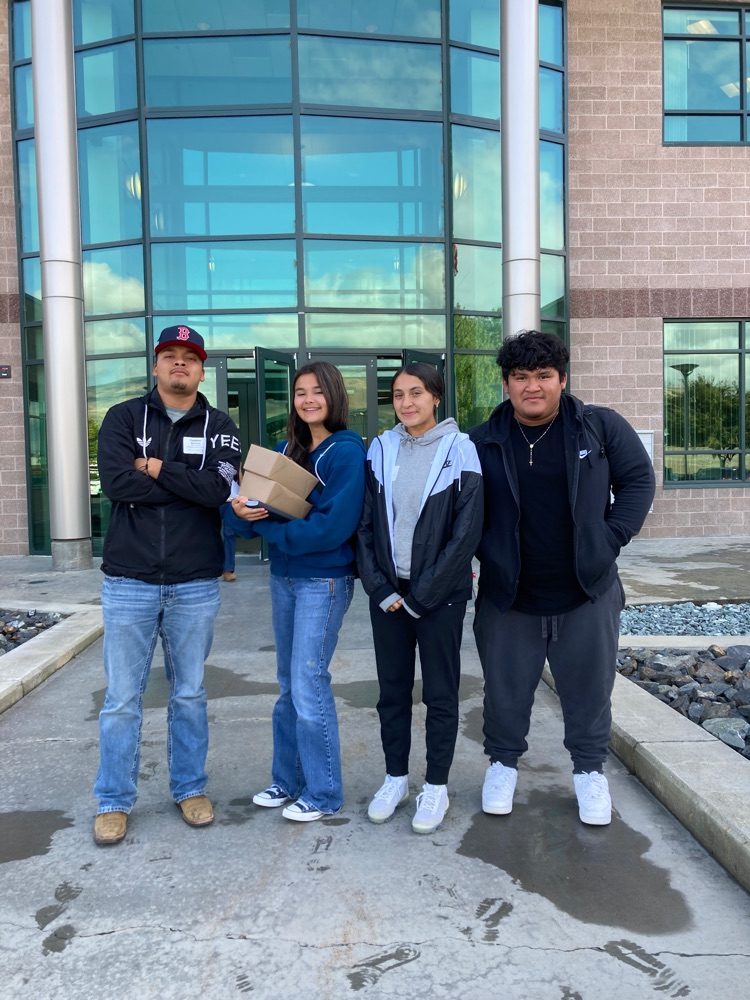 High School & Middle School Weekly Sports Schedule- October 2-7. Come support our Mustangs and Fillies teams!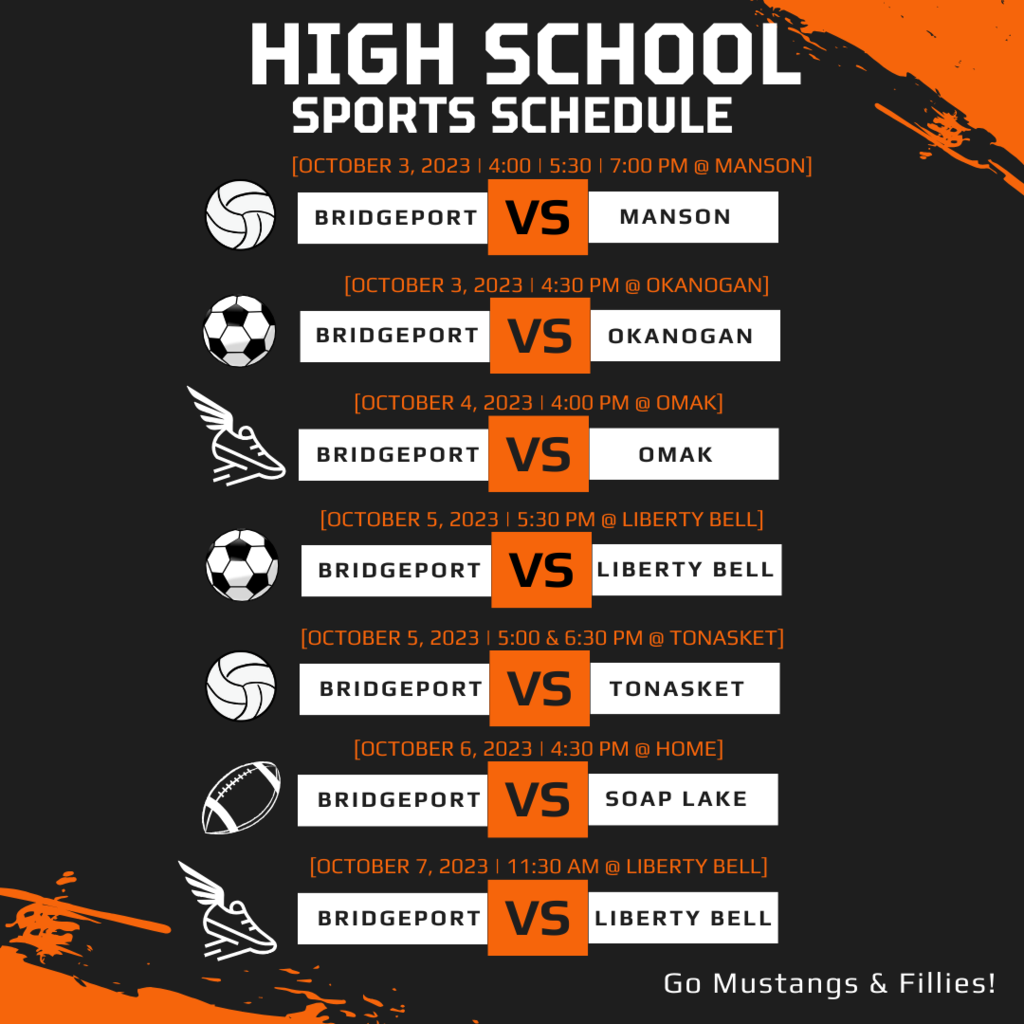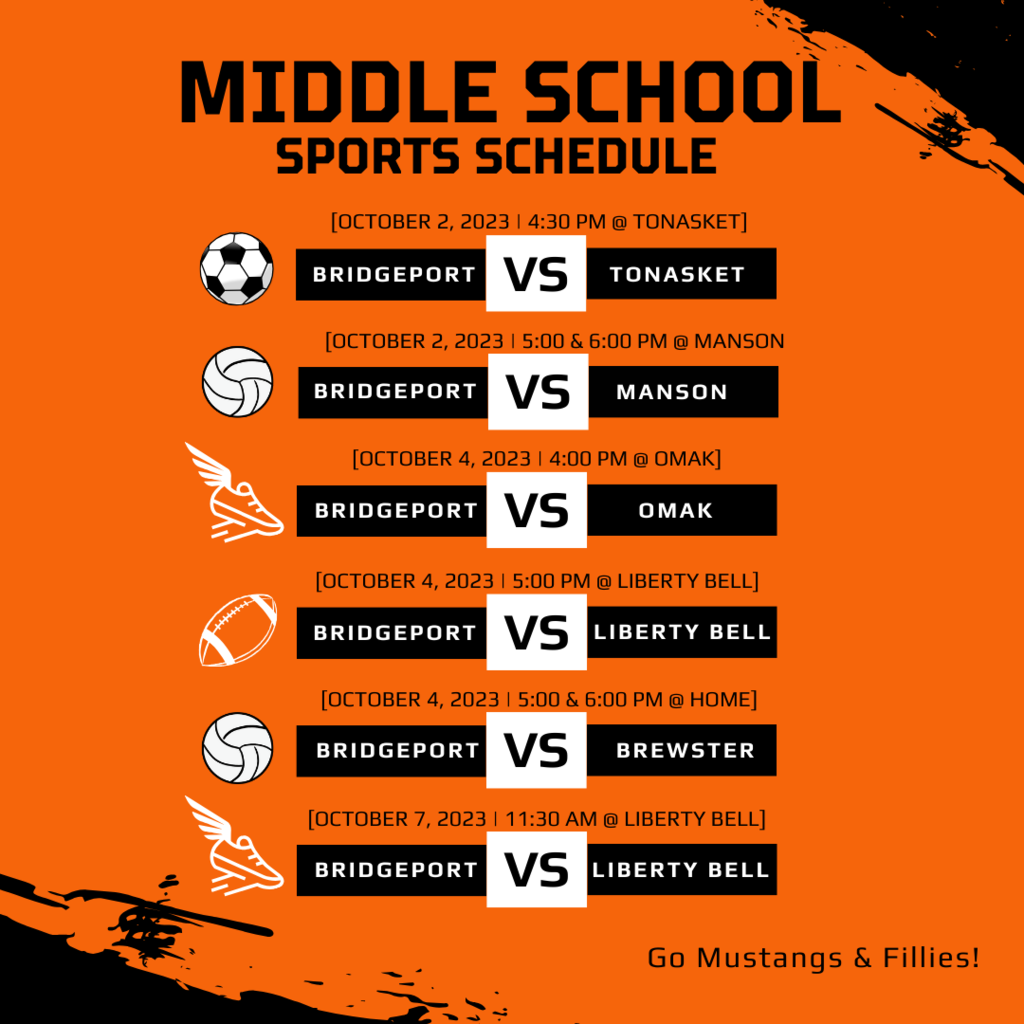 REMINDER - All High School fall sports teams have photos tomorrow beginning at 3:15 PM. The schedule will be as followed: Cross Country on the Track, Football at the Football Field, Cheerleaders on the Football Field, Girls Soccer on the Soccer Field and Volleyball located at the Middle School Gym.

Students attending Bridgeport Middle School and Bridgeport High School in grades 6th, 8th, 10th, and 12th and students attending Aurora High School in 9th-12th will begin completing the Healthy Youth Survey the week of October 16th, 2023. The survey asks questions about risks for injury, health outcomes, and alcohol and drug use. Schools, and state and local agencies use survey results to support our youth and reduce their risks. The Healthy Youth Survey is voluntary and anonymous and provides important information to guide policy and programs that serve our youth.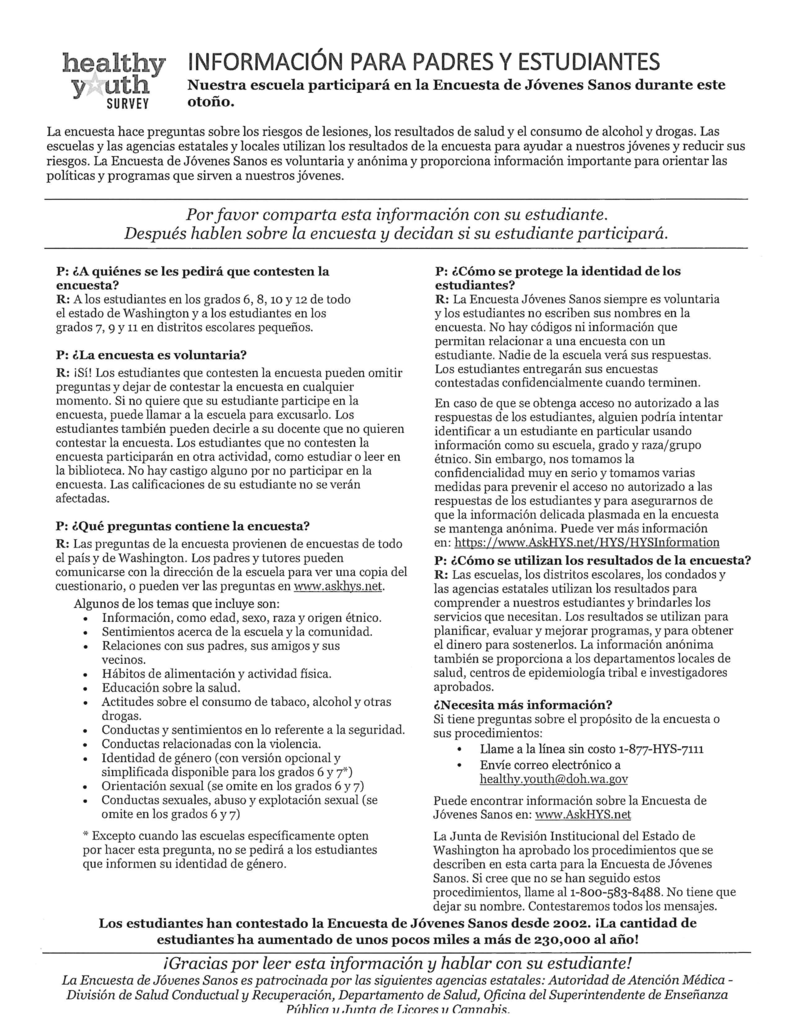 Middle School Weekly Sports Schedule- September 25-29. Come support our Mustangs and Fillies teams!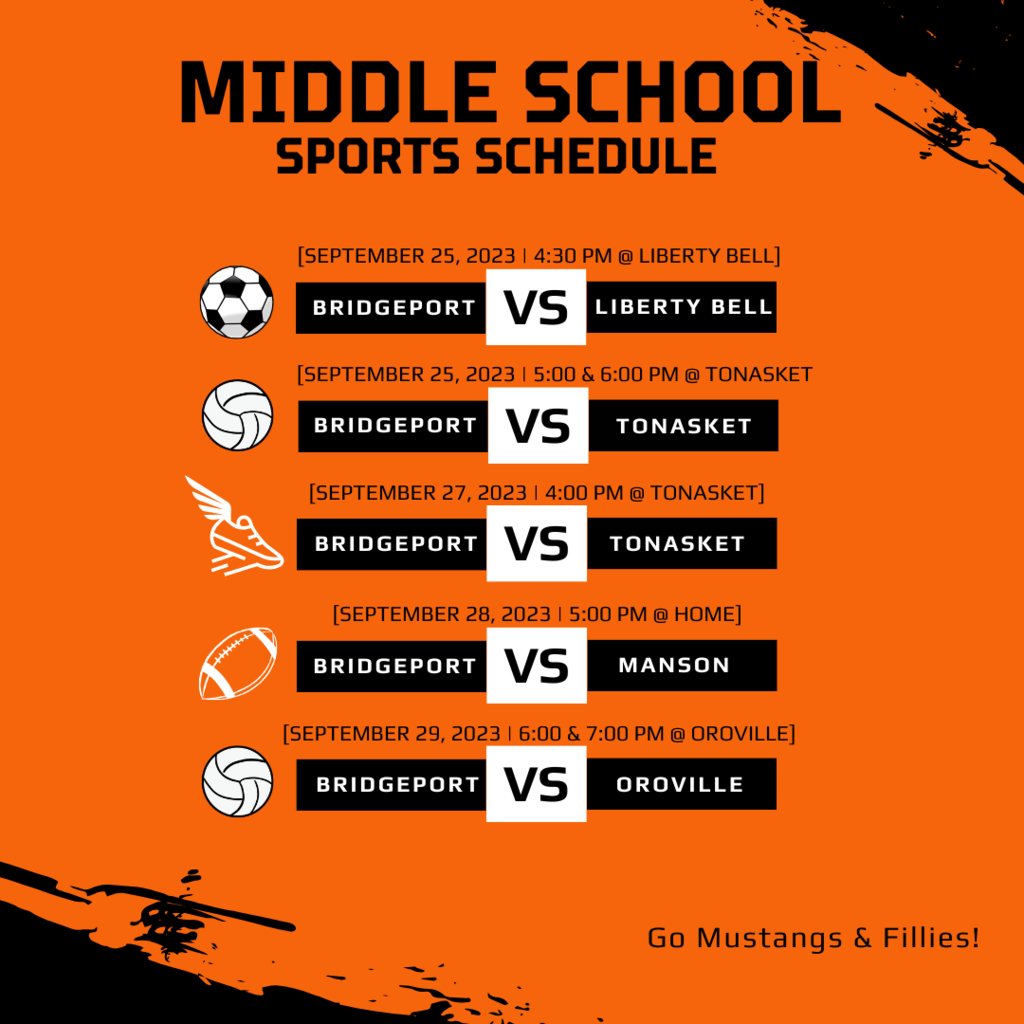 High School Weekly Sports Schedule- September 25-29. Come support our Mustangs and Fillies teams!

Join our team!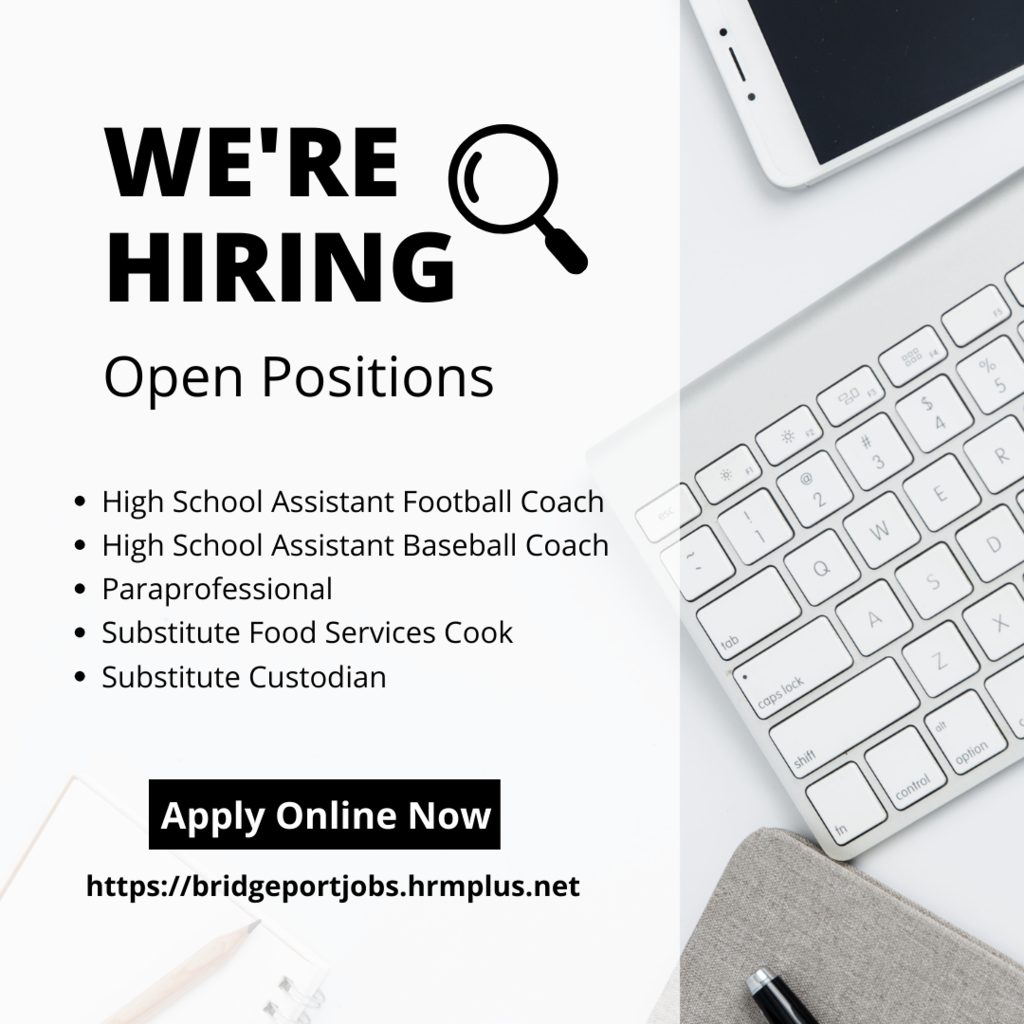 REMINDER- Early release tomorrow, September 13th.

Fall Picture Day for Bridgeport High School and Bridgeport Middle School students will be Friday, September 22nd. Parents, please pre-order your student's photographs online before Picture Day using the following link:
https://shop.imagequix.com/g1001035075
. If you have problems ordering online, please contact Parsons directly at 509.662.9576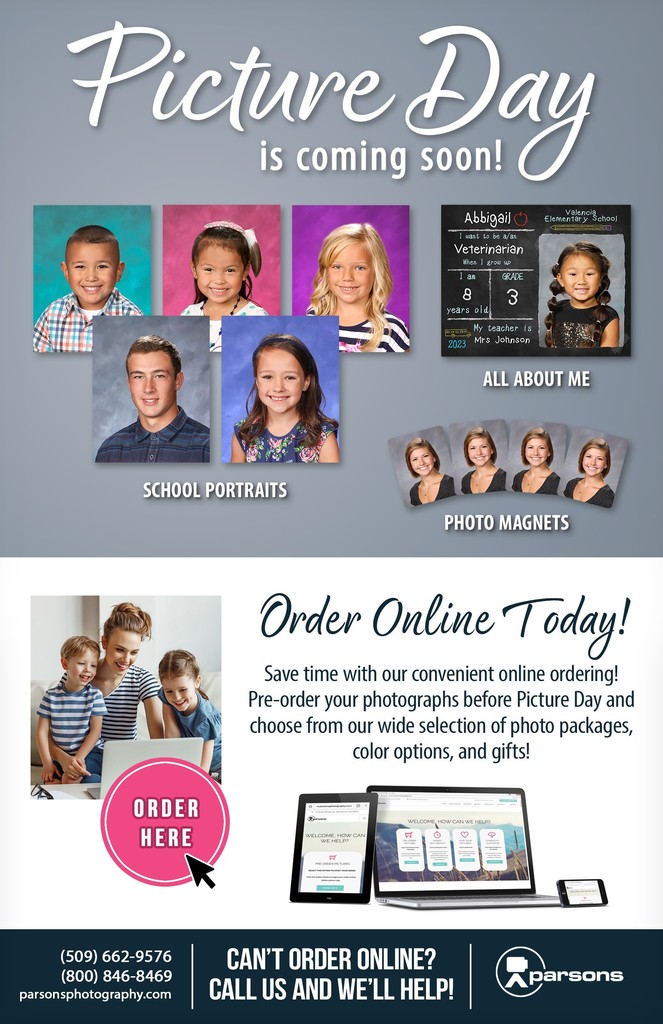 Please join us for Bridgeport High School's Open House this evening, Wednesday, September 6th from 6:00-7:00 PM. This is an opportunity for parents to see the current location's of all high school classrooms and to meet with their student's teacher. We hope to see you there!

Tomorrow is the first day of school for 1st-12th grade. The first day of TK and Kindergarten is Thursday, September 7th.

Bridgeport Elementary School will be holding their Open House on Wednesday, August 30 from 6:00-7:00pm. This is open to all students grades 1-5. It is an opportunity for you to see your classroom, meet the teacher, and drop off you school supplies before the first day of school. Kindergarten students will meet individually with their teacher on September 5th and 6th.

REMINDER - The athletic enrollment meeting for all High School fall athletes is Monday, August 14th at 7pm in the Middle School gym. The athletic enrollment meeting for all Middle School fall athletes is on Monday, August 21st at 7pm in the Middle School gym.

Sports physicals will be available 8/10/23 from 4-6pm at the Family Health Center Brewster Jay clinic for established patients, please call 509-422-5700 to schedule an appointment.

Help support our High School Volleyball Team with their summer fundraiser now until August 3rd! Men's & women's t-shirts, sweatshirts, pants, accessories & more. Our Fillies Volleyball Team appreciates your support to help them raise funds for new jerseys and new equipment this year. Go Fillies!!
https://bsnteamsports.com/shop/BRIDGEVB23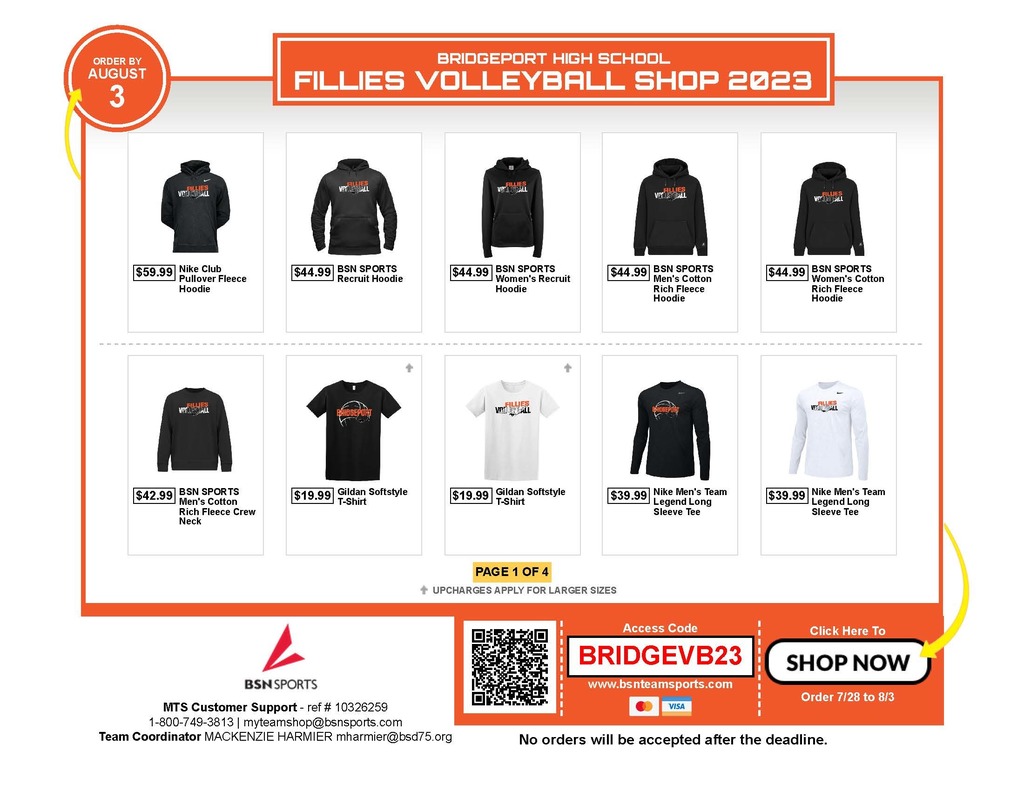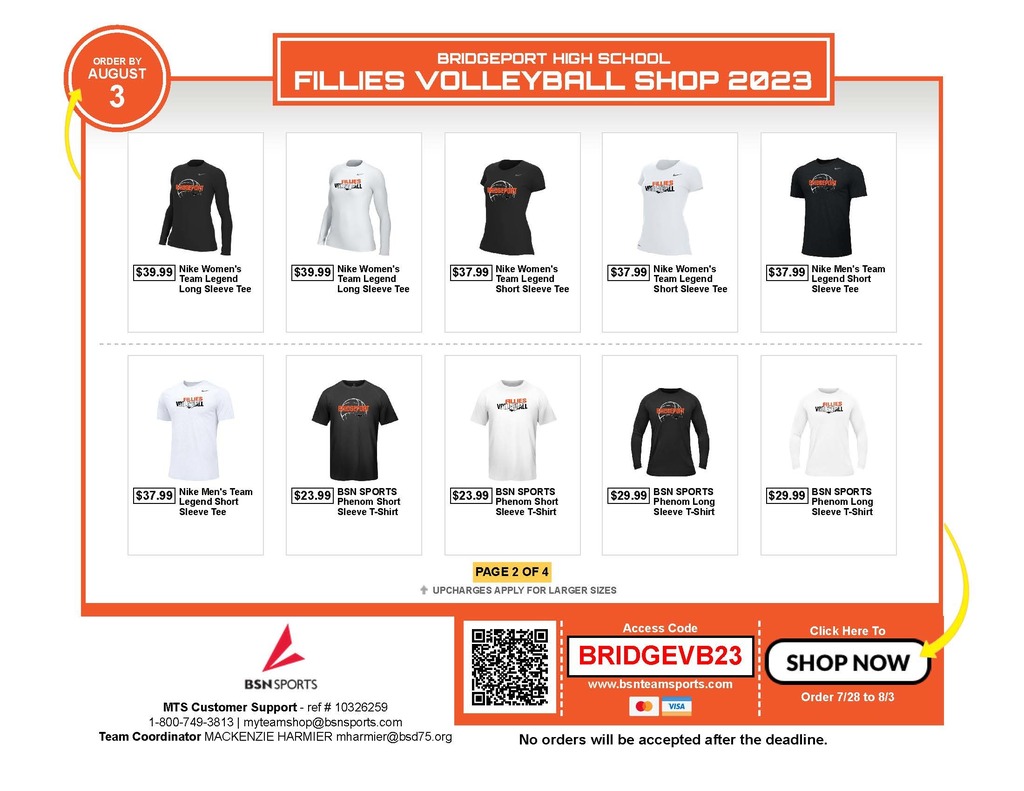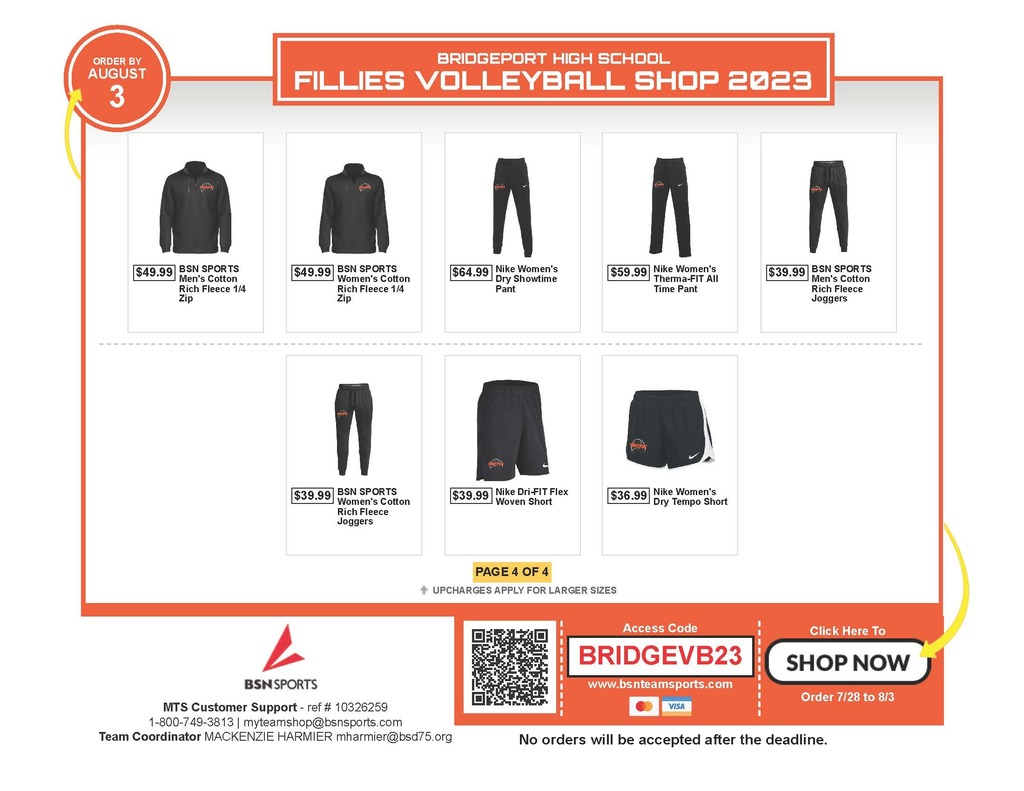 Kindergarten Bootcamp is for students who did not already attend TK or Preschool in District.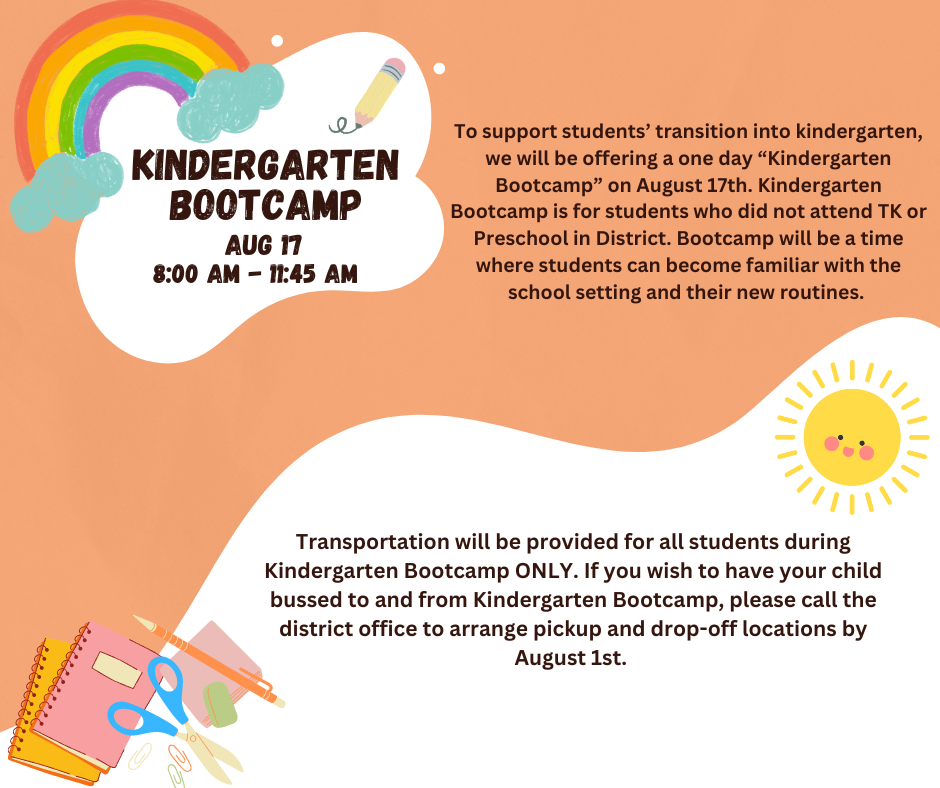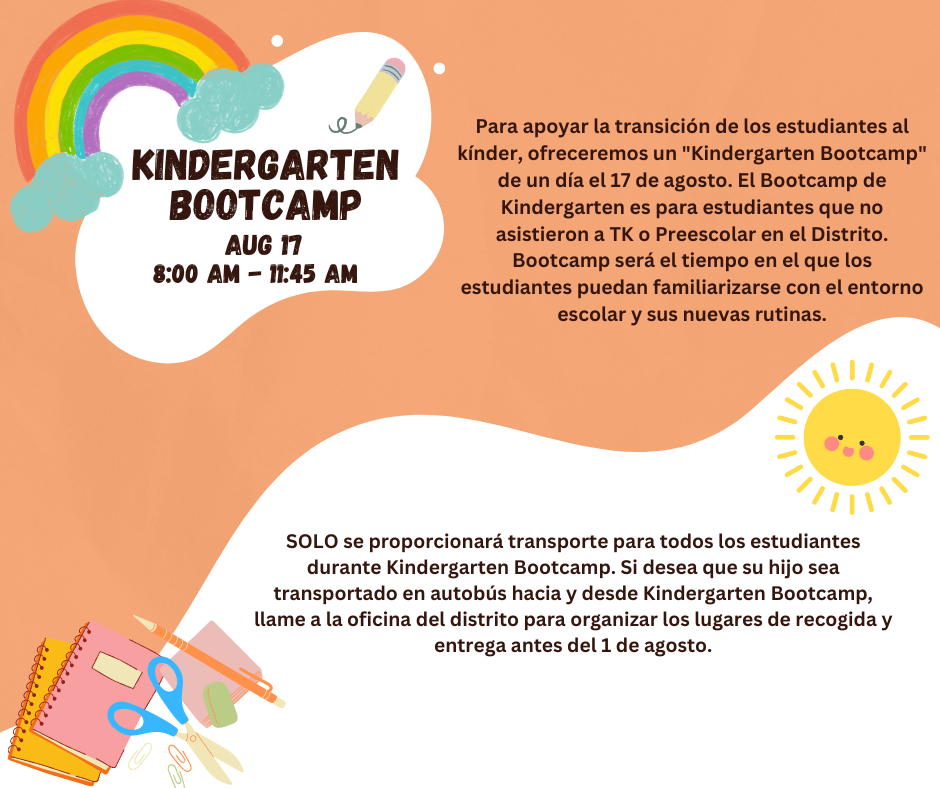 TK Bootcamp is just around the corner!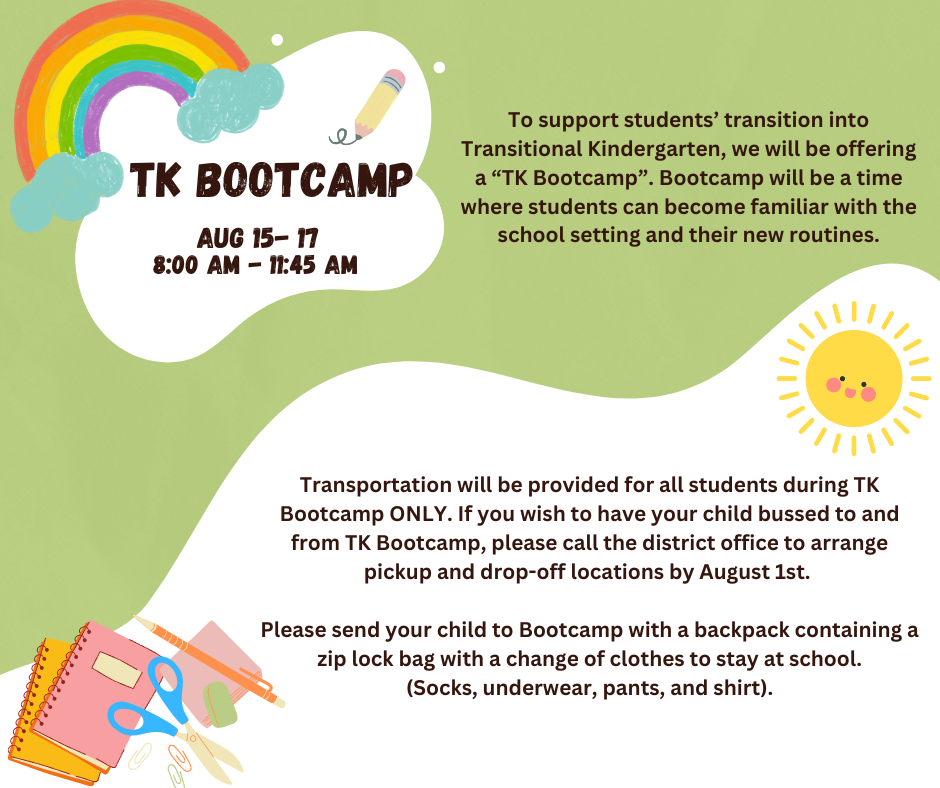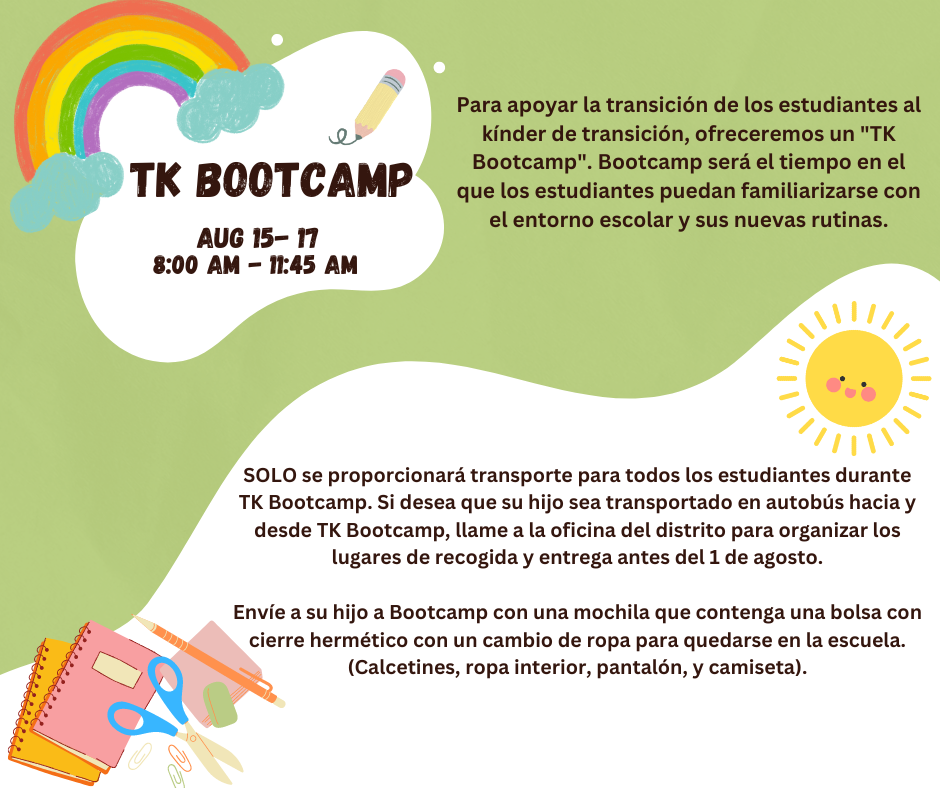 REMINDER: FREE Summer Meal Program! Monday-Friday, Breakfast 7:30am-8:30am and Lunch from 11:30am-12:30pm. Meals are free to everyone ages 0-18 years. Meals are provided at the Elementary School Cafeteria and will end on August 18th, 2023.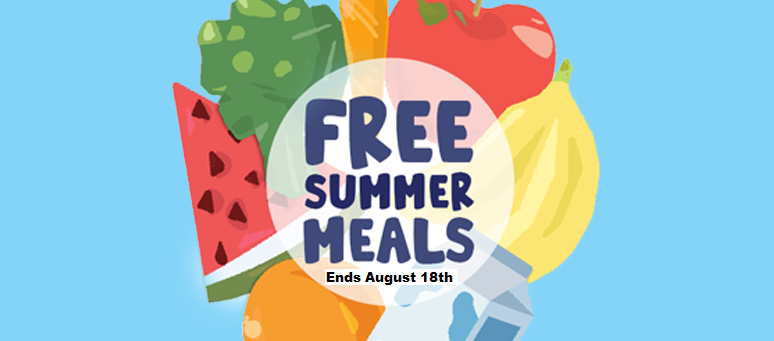 The new Bridgeport FFA Officers for the 2023-2024 school year participated in an officer retreat on July 6th. During this time, they engaged in team building activities and brainstorming FFA plans for the upcoming school year.