Senior Class of 2022 shoveled snow for the community on Snow Day on Thursday, January 6th.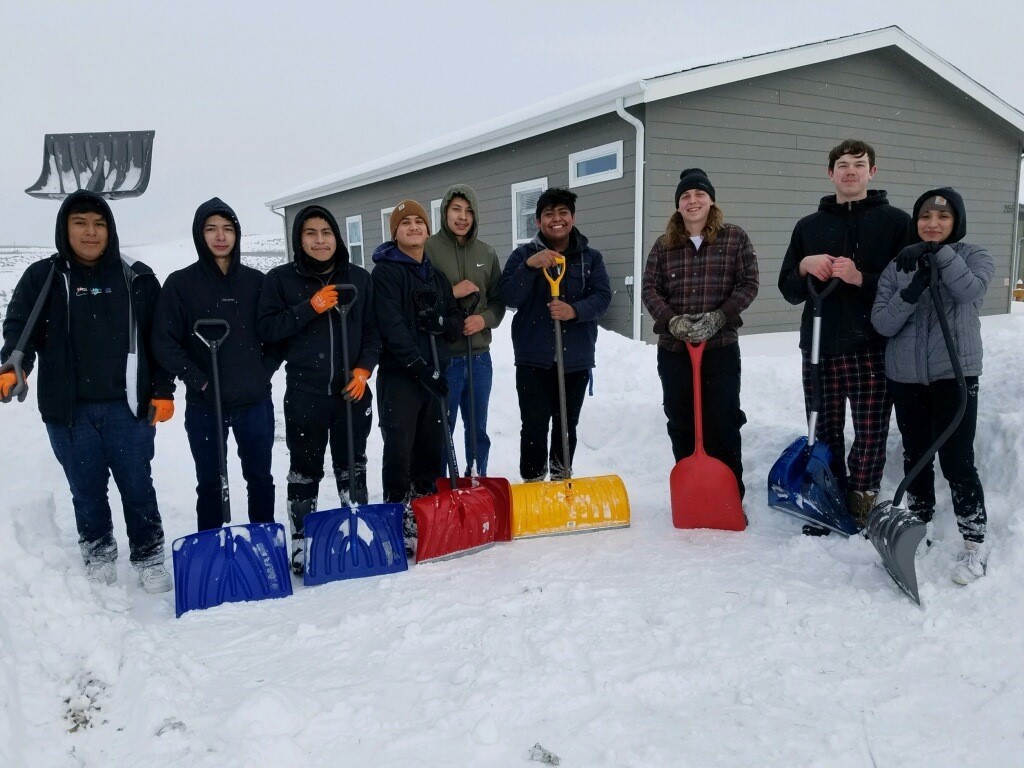 Senior Class of 2022 shoveled snow for the community on Snow Day on Thursday, January 6th.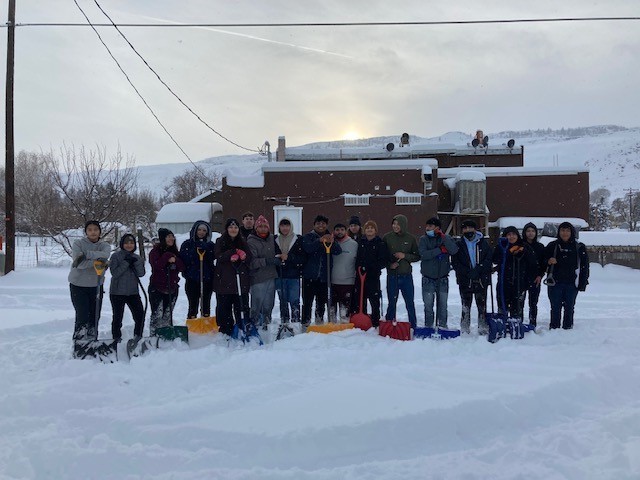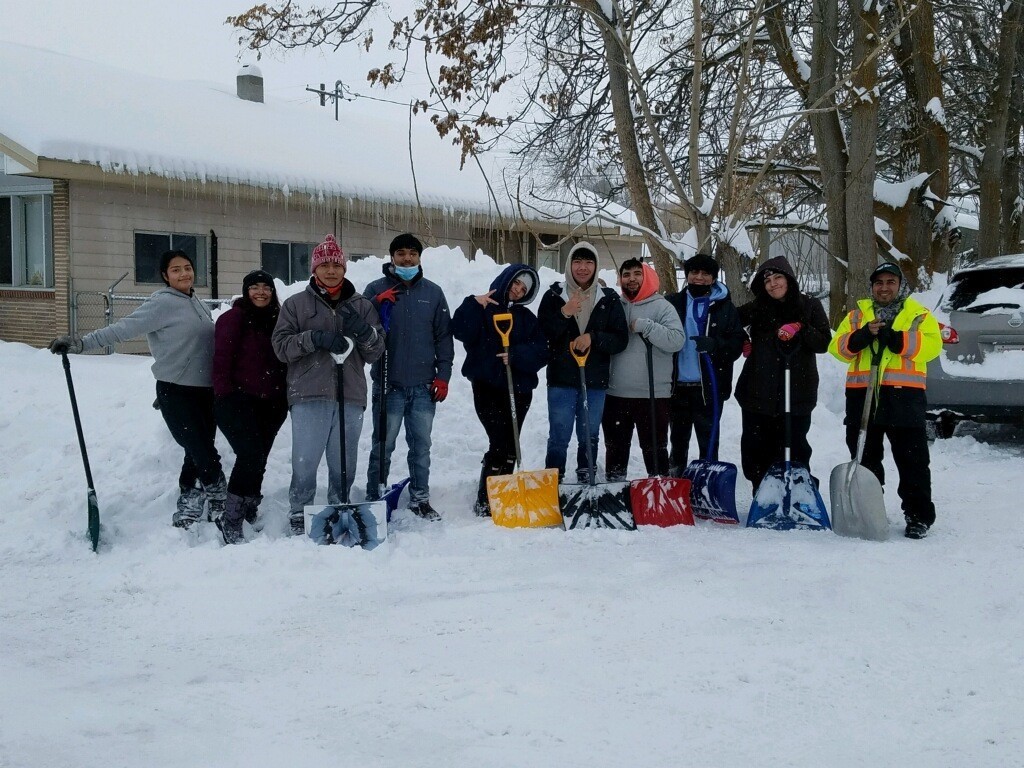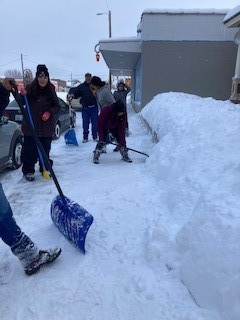 Tomorrow we will have a regular school schedule. Mañana tendremos un horario escolar regular.

Bridgeport School District plans to have a regular school day Friday-tomorrow. El distrito escolar de Bridgeport planea tener un dia escolar regular manana viernes.
Due to heavy snowfall Bridgeport School District is cancelling classes today, Thursday, January 6, 2022. El Distrito Escolar Bridgeport esta cancelando las clases de hoy, jueves 6 de enero del 2022 debido a la fuerte nevada.

Due to the late start tomorrow, Thursday, January 6th preschool classes will be cancelled.

Due to the significant amount of snow in the forecast, Bridgeport School District has scheduled a "late start" for tomorrow. Thursday, January 6th school will start at 10:00 a.m. Bus routes that may be affected, will receive notification via letter this afternoon. Transportation questions may be directed to Shawna Weiding at
sweiding@bsd75.org
.

Elementary and Middle School AFTERs program is cancelled this week.

We'd like to share these winter/Christmas floral arrangements were made by the 6th grade VoAg class. They were created for the students to take home to their families for Christmas break. They learned parts of the flowers and floral tools, so they can see how each skill works together to create something original!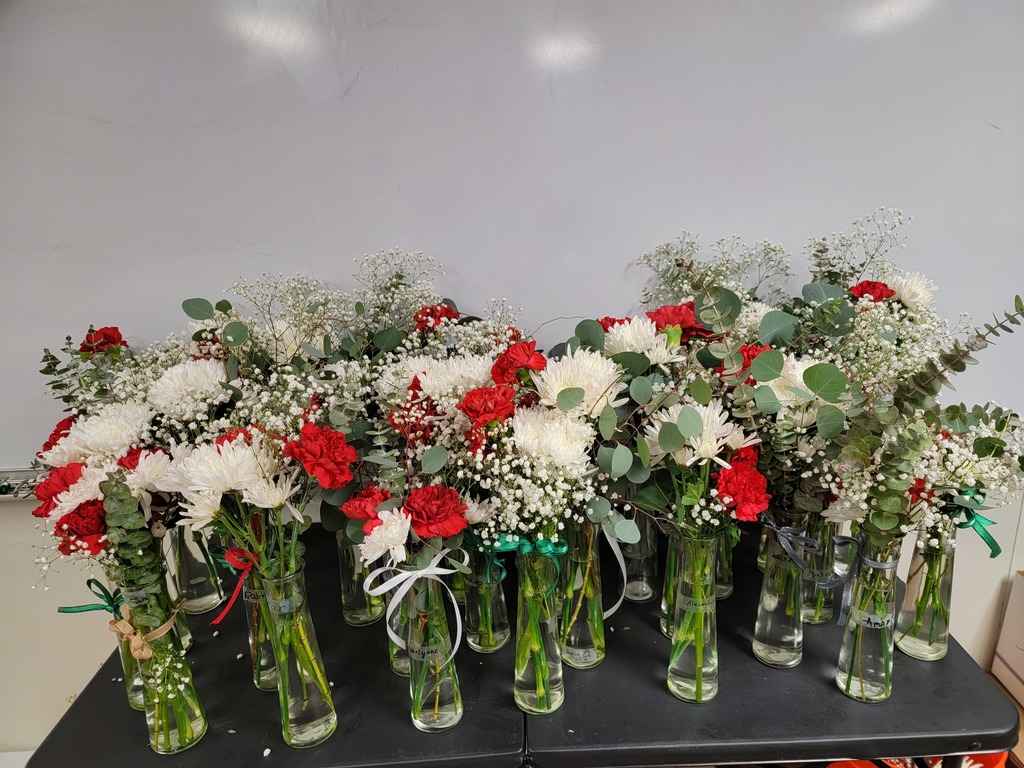 Thank you to all who volunteered and helped donated your time to the Food Drive! It was a great turn out by Friday, December 10th.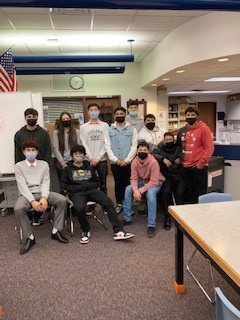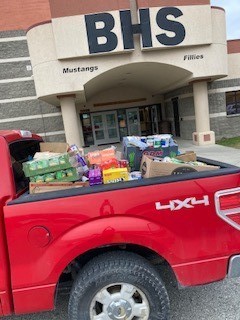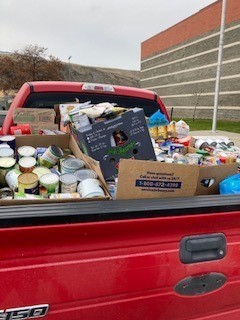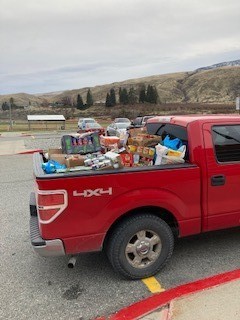 Kindergarten - 6th grade AAU Basketball sign-ups. Tuesday, November 30, 2021 6:30-7:30pm in the elementary cafeteria.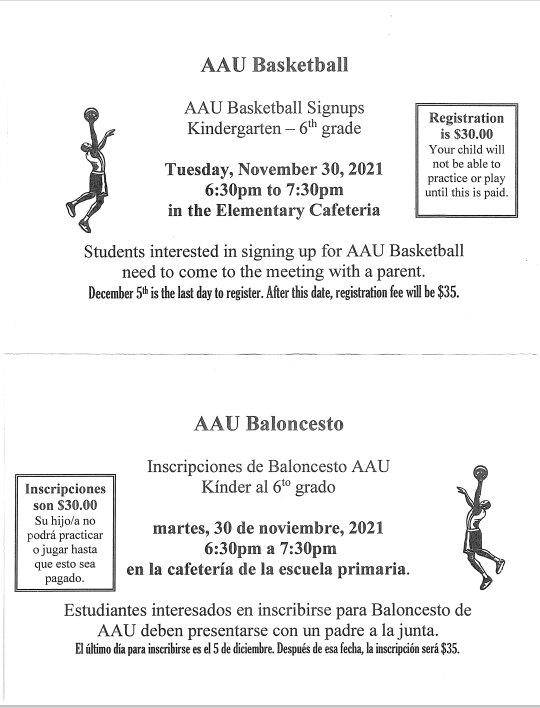 If you haven't already, make sure to check out our new weather station. You can visit it through the new district app or website (icon is located on the top right corner), bsd75.org.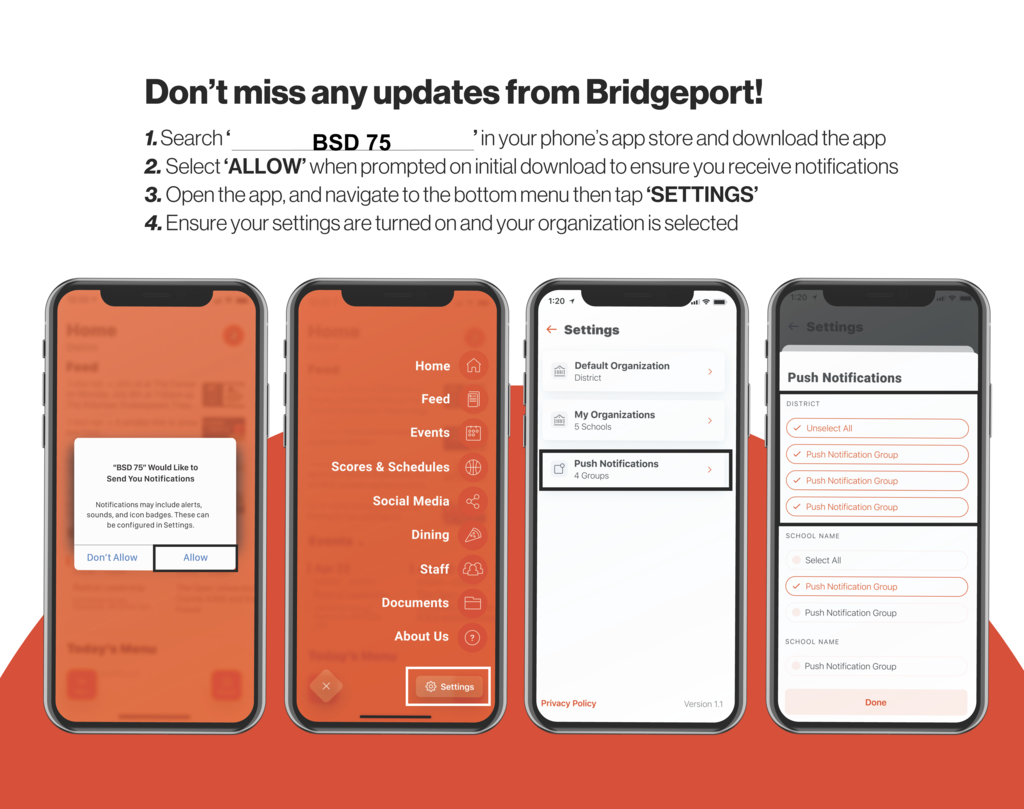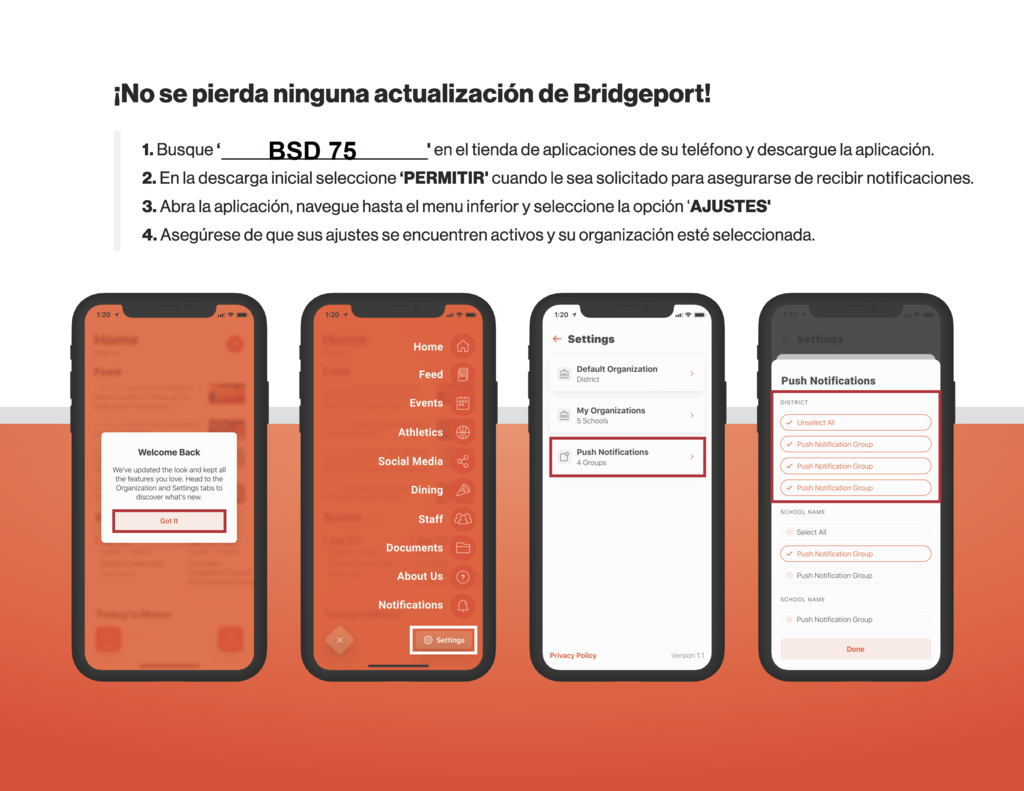 New Coats for Kids give away for our MS students, Thursday and Friday. Coats will be available in the MS commons

Bridgeport School District Update: The lockdown has been lifted. Actualización del Distrito Escolar de Bridgeport: Se ha levantado el bloqueo.

Por favor NO venga a la escuela a recoger a sus hijos. Están a salvo en los edificios. Los edificios están cerrados. Le avisaremos cuando termine el bloqueo.

Please DO NOT come to the school to pick up your kids. They are safe in the buildings. The buildings are on lockdown. We will advise when the lockdown is over.

Aviso del Distrito Escolar de Bridgeport: La policia tiene la escuela cerrada debido a la actividad policial en el área. Los niños están en su edificio con el personal, se les dejará salir tarde.

Bridgeport School District Notice: Law enforcement has school on lock down due to police activity in the area. Kids are in their building with staff, they will be let out late.