Senior Cheerleaders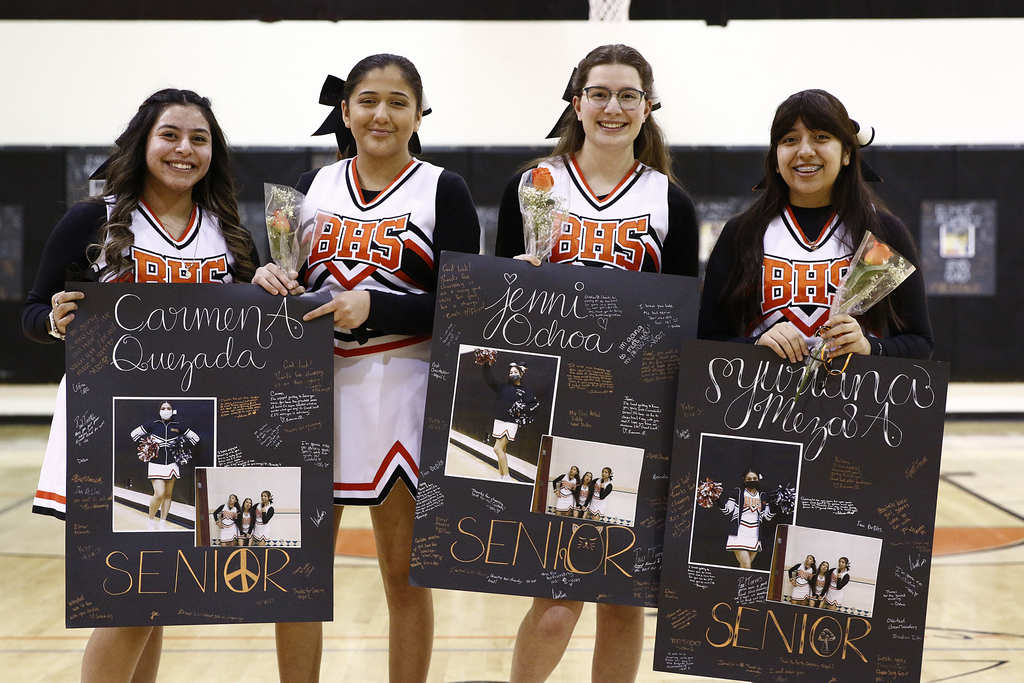 BASKETBALL CHEERLEADERS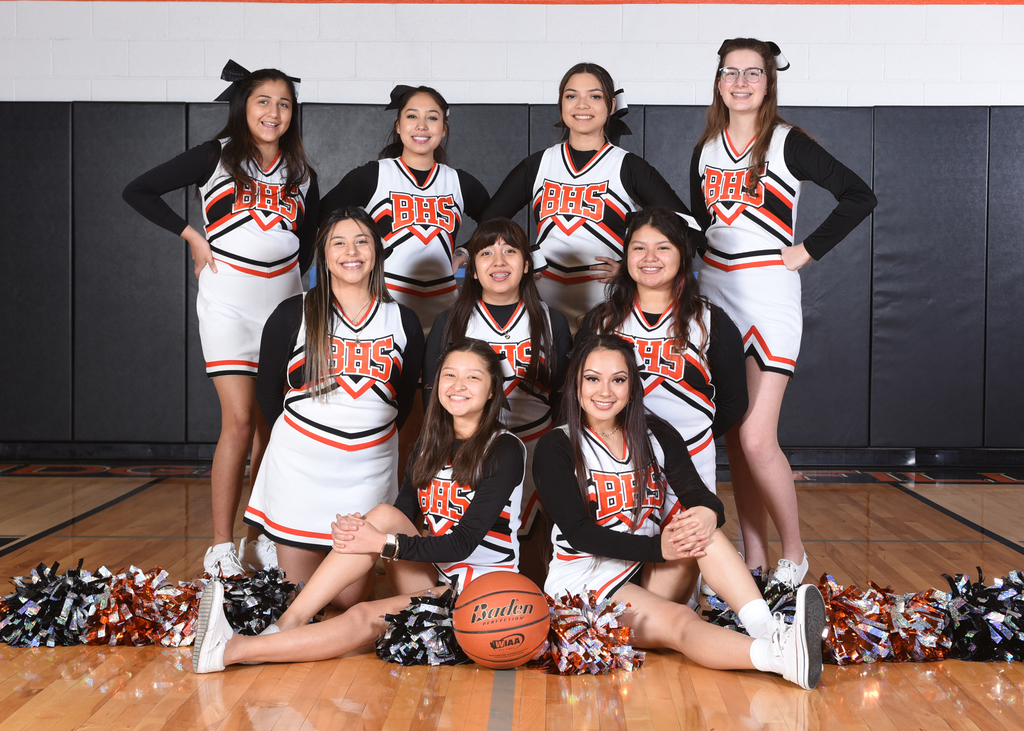 JV Basketball Players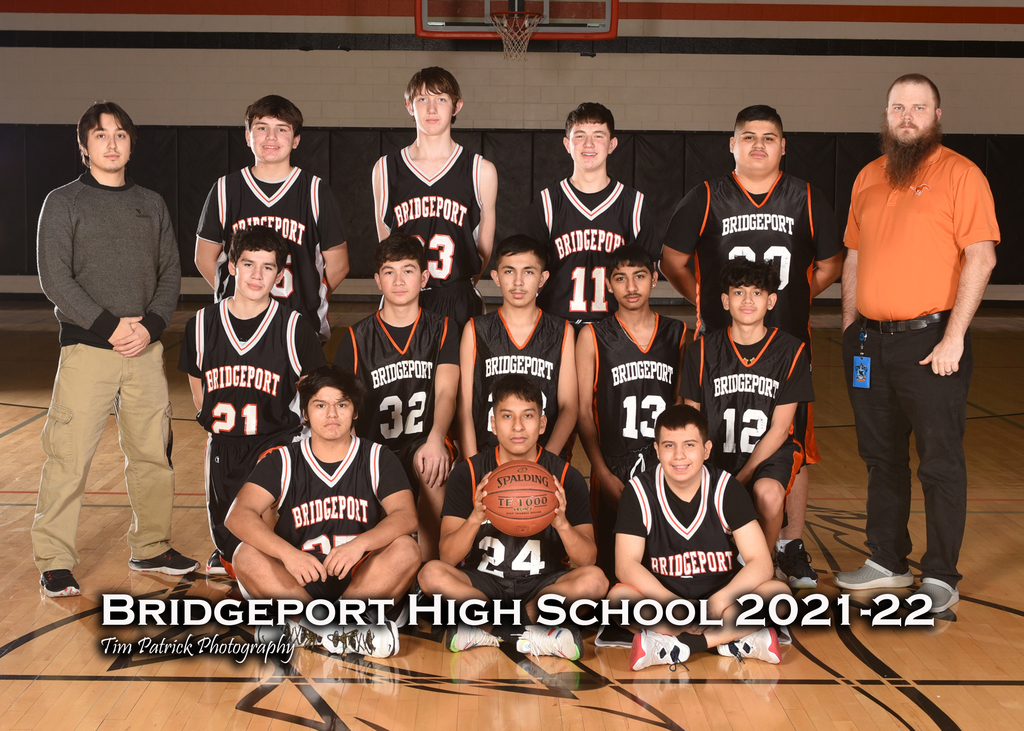 Seniors with their Coaches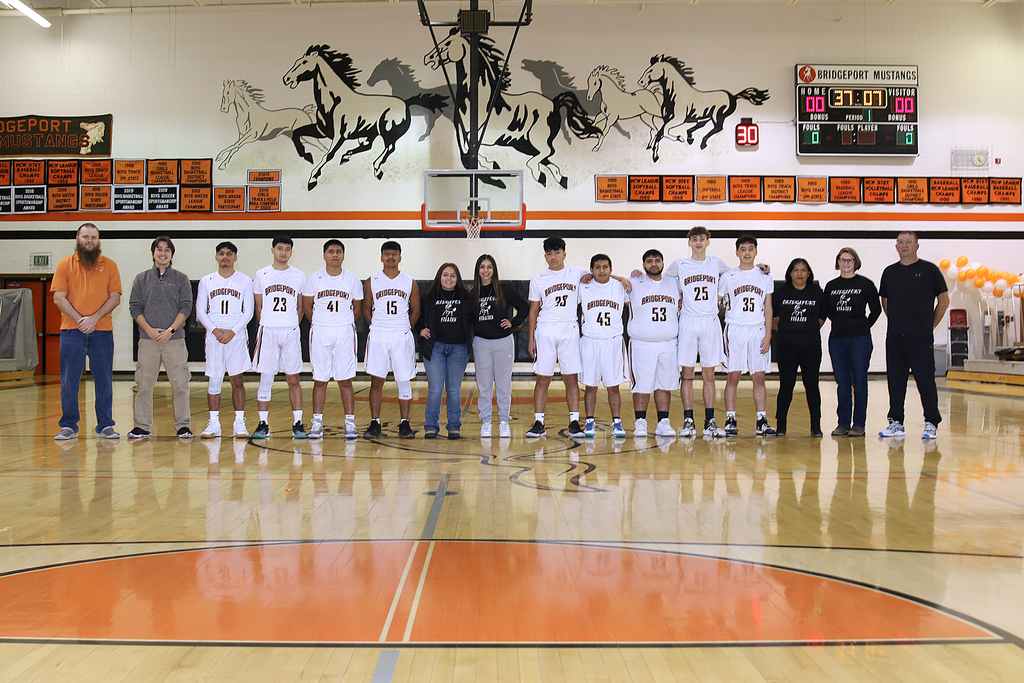 Seniors-Cheerleaders and Girls Basketball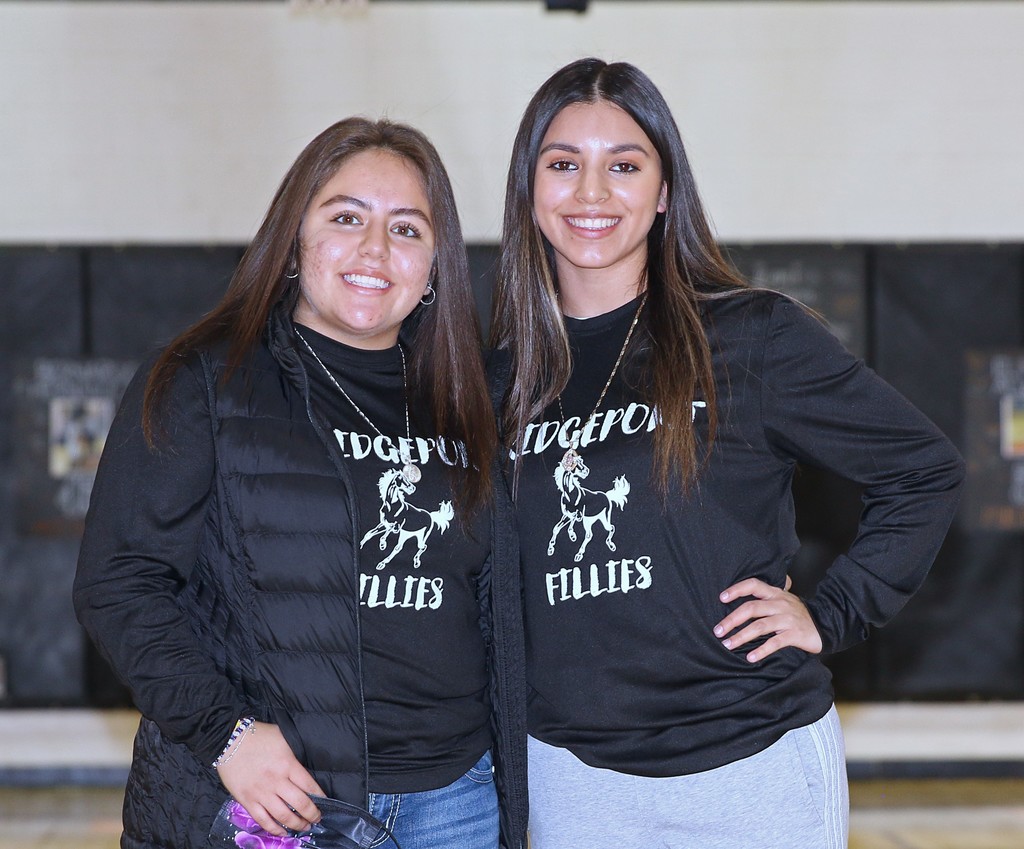 BASKETBALL SENIORS 2022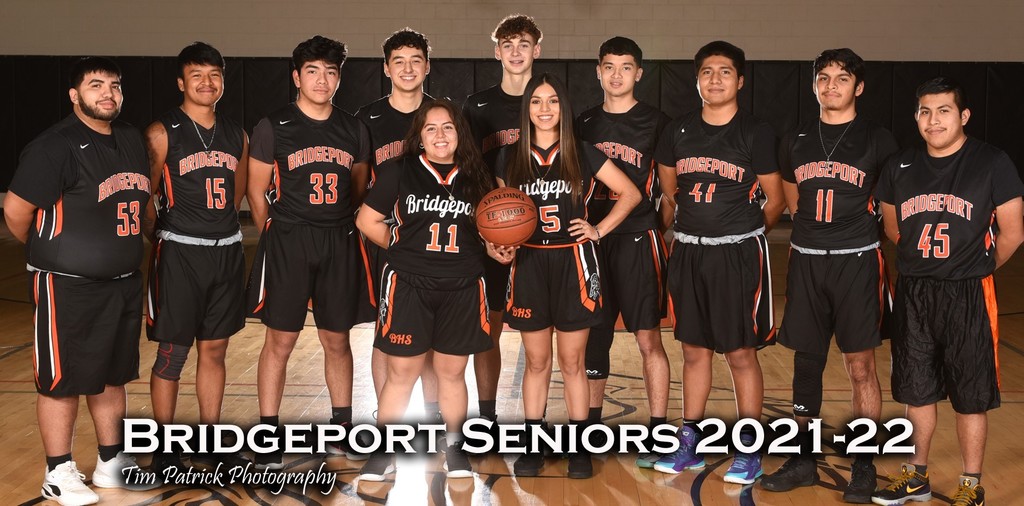 Girls and Boys Basketball 2021-2022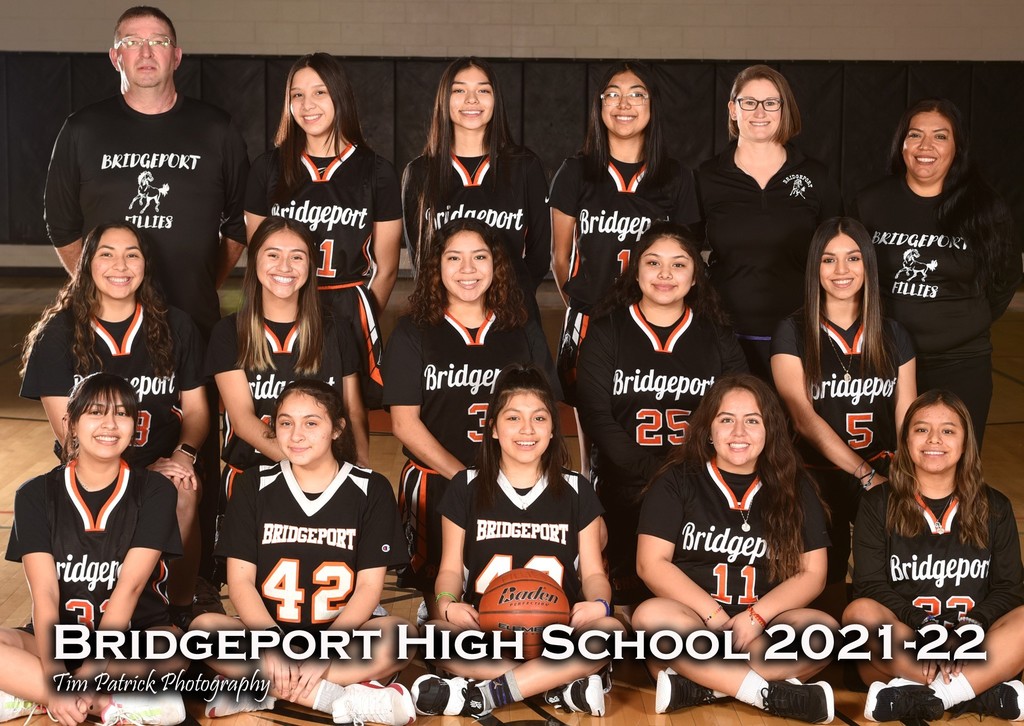 The RED dot bus route (SR 173 & the Bridgeport Bar Area) will be late all week for it's afternoon route. Students will arrive approximately 10-15 minutes later than their usual times. ------------------ La ruta de autobús RED dot (SR 173 y Bridgeport Bar Area) llegará tarde toda la semana para su ruta de la tarde. Los estudiantes llegarán aproximadamente 10-15 minutos más tarde de su horario habitual.
The AFTERs program has been cancelled for this week. No habrá clases después del día escolar (AFTERs) esta semana.

Senior Class of 2022 shoveled snow for the community on Snow Day on Thursday, January 6th.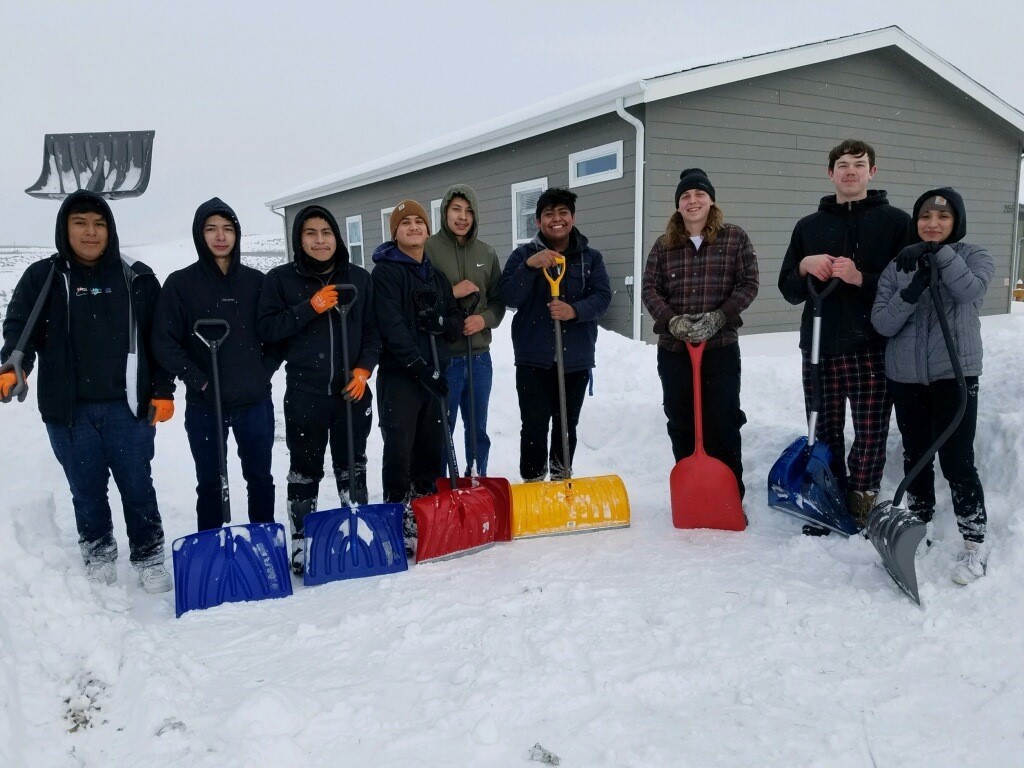 Senior Class of 2022 shoveled snow for the community on Snow Day on Thursday, January 6th.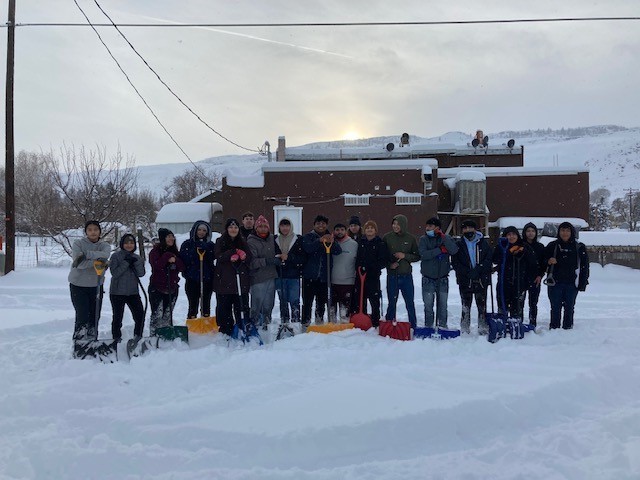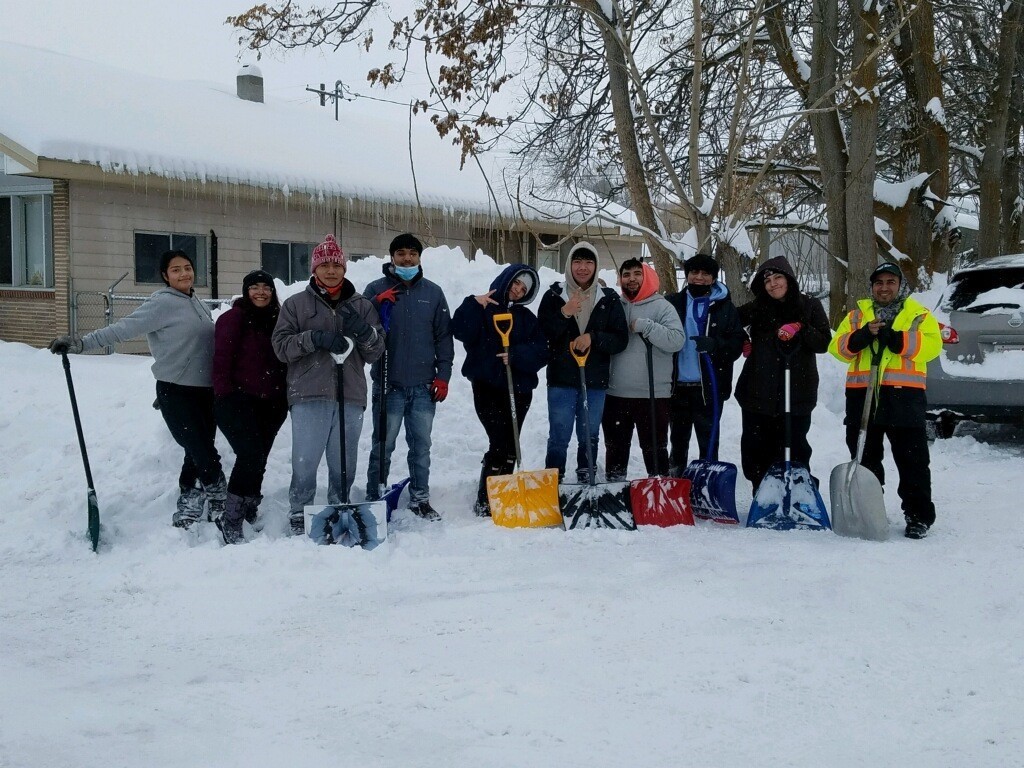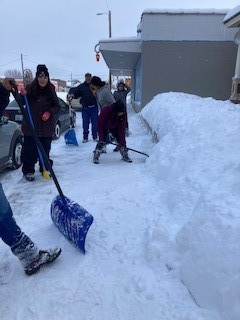 Tomorrow we will have a regular school schedule. Mañana tendremos un horario escolar regular.

Bridgeport School District plans to have a regular school day Friday-tomorrow. El distrito escolar de Bridgeport planea tener un dia escolar regular manana viernes.
Due to heavy snowfall Bridgeport School District is cancelling classes today, Thursday, January 6, 2022. El Distrito Escolar Bridgeport esta cancelando las clases de hoy, jueves 6 de enero del 2022 debido a la fuerte nevada.

Due to the late start tomorrow, Thursday, January 6th preschool classes will be cancelled.

Due to the significant amount of snow in the forecast, Bridgeport School District has scheduled a "late start" for tomorrow. Thursday, January 6th school will start at 10:00 a.m. Bus routes that may be affected, will receive notification via letter this afternoon. Transportation questions may be directed to Shawna Weiding at
sweiding@bsd75.org
.

Elementary and Middle School AFTERs program is cancelled this week.

We'd like to share these winter/Christmas floral arrangements were made by the 6th grade VoAg class. They were created for the students to take home to their families for Christmas break. They learned parts of the flowers and floral tools, so they can see how each skill works together to create something original!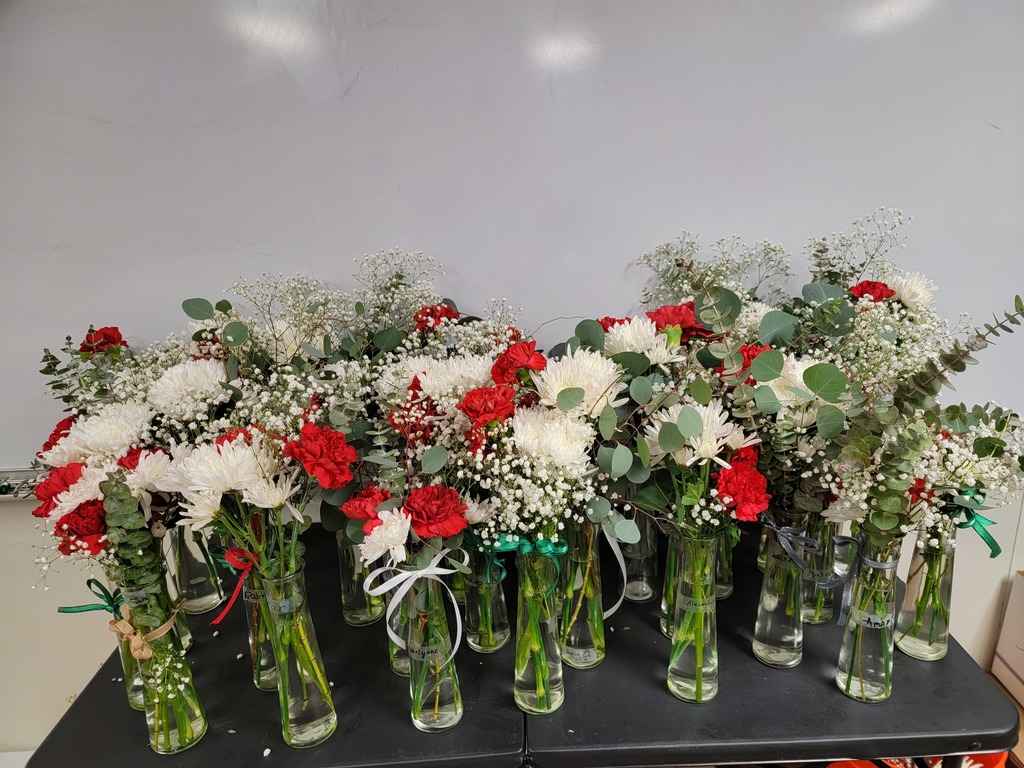 Thank you to all who volunteered and helped donated your time to the Food Drive! It was a great turn out by Friday, December 10th.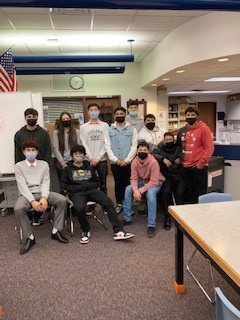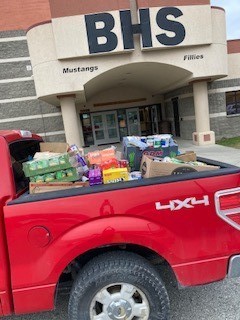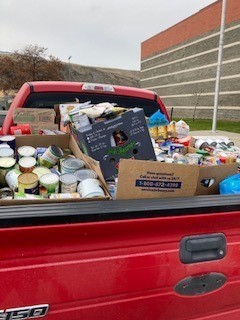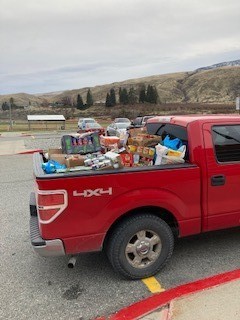 Kindergarten - 6th grade AAU Basketball sign-ups. Tuesday, November 30, 2021 6:30-7:30pm in the elementary cafeteria.